August 20th, 2009 | Published in History | 3 Comments
Cricket was first played in Canada by British soldiers on the Plains of Abraham after the battle of Québec City in 1759.
The earliest record of cricket in Canada is a painting showing a match on Île Sainte-Hélène, Montreal, in 1785.
Snow cricket was played in Canada by Captain William Parry on Igloolik Island, 3 degrees north of the Arctic Circle, in 1822-23.
The first international cricket match was Canada versus the USA on 25th to 27th September 1844 at the St George's Cricket Club, Bloomingdale Park, New York. Canada won by 23 runs.
In 1859, an England team set sail on the first professional cricket tour, to Canada and the US. The first stop was Montreal. The team was spearheaded by John Wisden, founder of the Cricket Bible. 150 years later, Mr Wisden's third cousin, 5 times removed, Tom Wisden, joined the Pirates.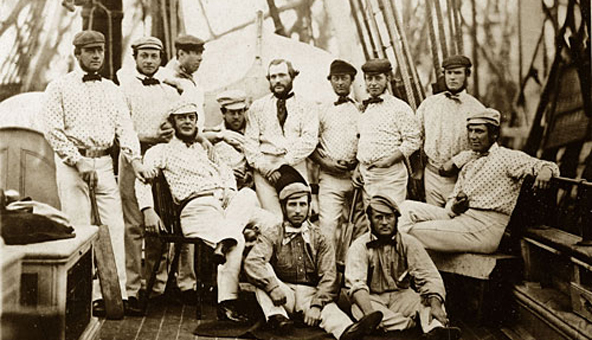 Cricket was declared the first national sport of Canada, in 1867, by Sir John A. MacDonald (a Scotsman).
In 1872, Toronto cricketer Ross McKenzie (another Scotsman) set a world record by throwing a cricket ball 140 yards and 9 inches (128m and 22cm). The throw now ranks second.
On June 17 1876, le Gouvernement de Boucherville wrote to the Federal Government asking that they be allowed to buy 'The Cricket Fields' on Grande Allée and rue Artillerie for the construction of administrative buildings. This means that the current Québec Parliament sits directly on top of the first cricket field in Canada. The Québec government, and every major political decision in the province, has been founded, literally, on cricket. The Pirates demand Aboriginal land rights for cricketers.
In 1932, the Australian cricket team toured Canada. Sir Donald Bradman scored a double century in Montreal on July 7.
Eastern Canada beat Australia by 5 wickets in Toronto in 1975.
In 1989, 40,570 spectators rocked up to watch West Indies versus a World XI at the Toronto SkyDome. (You'd never get that for baseball.)
In January 2009, Pirates of the St Lawrence resurrected cricket on Île Sainte-Hélène with a snow cricket tournament.
Pirates of the St Lawrence played the first beach cricket in Montreal at 365Volleyball in March 2009. The event was titled 'Six on the Beach'.