March 27th, 2015 | Published in Kids Cricket | 1 Comment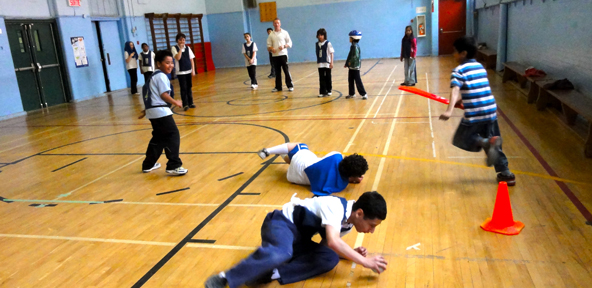 Looking for kids cricket in Montreal? Pirates of the St Lawrence has an amazing junior cricket program for 4-12-year-olds! Our indoor cricket program runs weekly from February-April, and September- December. All kit provided, qualified coaching, lots and lots of fun guaranteed!
From May-September, we have weekly practices for 8-18-year-olds at Howard Park in Parc Extension, Wednesdays, 5.30-7.30pm.
From September 2015, our kids cricket program and indoor cricket program will run at The Ministry of Cricket & Other Homeless Sports opposite Marché Central.
Pirates of the St Lawrence have introduced cricket to more than 4,000 kids in Montreal through schools, day camps, summer camps and its courses. If you are looking to sign your child up for cricket, bring cricket to your school or camp, source equipment, or learn more about this amazing program, contact us and we'll be happy to help you!